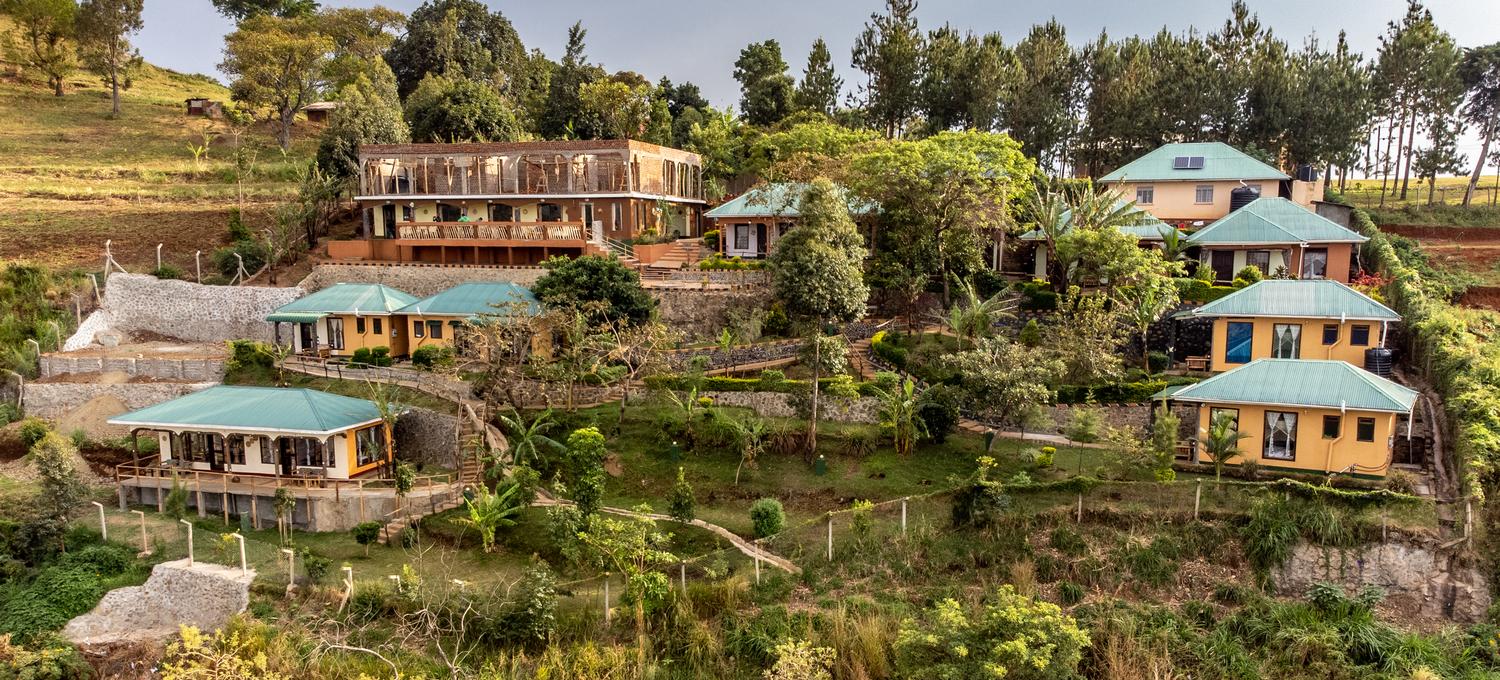 is located on the cliff 1785 meters above sea level, with an amazing view of Sipi Falls and the Valley.
Our Lodge consists of Banda's, Single, Twin and Triple Rooms, Family Cottages, and Basic Rooms.
Each accommodation is thoughtfully designed with the best perspective of Sipi Falls and the Valley in mind to offer our guests the most comfort and the special experience during the stay at Rafiki Lodge Sipi.
The delightful Honeymoon Suite is set up in the most comfortable and romantic tone to accommodate the married couple.
The Lodge as well has a Restaurant and a Bar where our guests can enjoy their freshly prepared meals and drinks, like Beer, Rum, Whiskey, and others.
At our lounge area we offer free Wifi for our guests
Our reception is occupied 24/7 and also our security is all time at the property.
Safe parking is available at our lodge.
Our Mission
Our mission is to provide our guests an unforgettable experience of our local flora and fauna combined with sustainable adventure eco-tourism.
Whether you are with your family, on your honeymoon, or with friends looking for something interesting and special, Rafiki Lodge Sipi has an adventure catered just for you.
"Come as a guest, leave as a friend"
Sipi
is the home to lots of bird species. One of the best Arabica coffee in the world grows in this wonderful area.
To make your stay more interesting and adventurous, we do not only offer comfortable rooms but offer you information about activities around our Lodge.
You are welcome to join us for a beautiful waterfall hike, varied Bird Watching, interesting Cultural Tours, amazing Sunset/Sunrise walks, adventurous Abseiling, fascinating Cave Adventure Tour, tasteful Coffee Tours.
Our guides will take you to the best and most beautiful places and show you what Sipi has to offer.
You will also have the opportunity to learn some things from the history of Sipi.